Remmembering Matt Mabry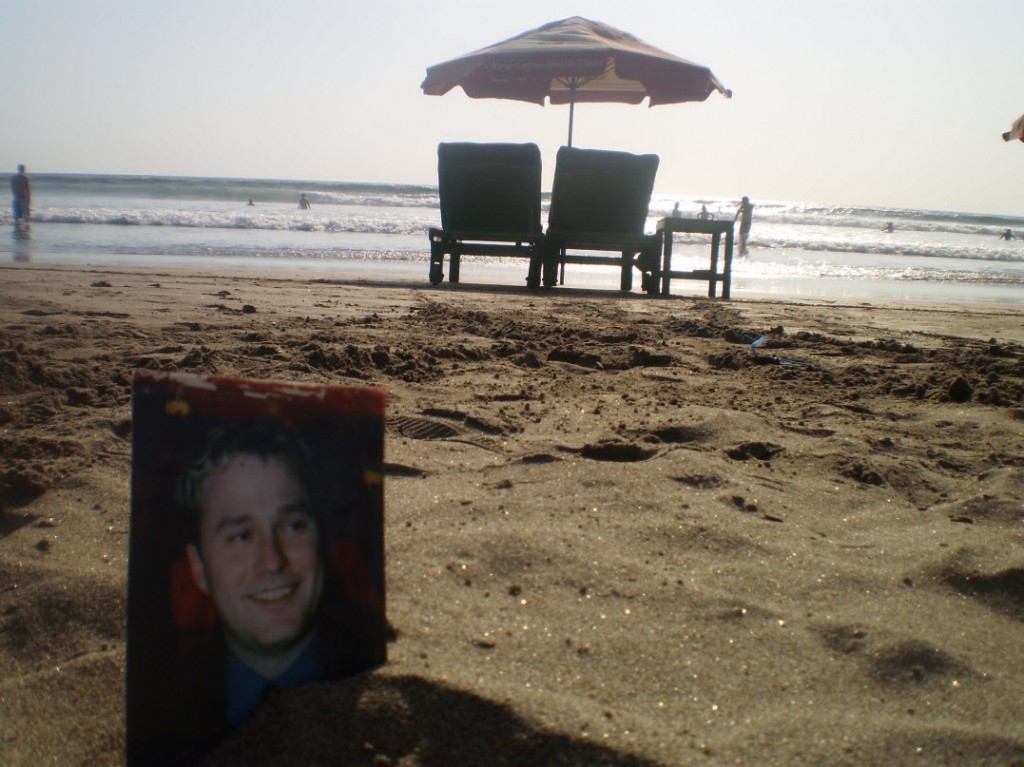 As we sit in a relaxed spot which we finally found on the beaches of Bali, I remember Matt Mabry, a great man and best friend who passed away this time last year.
Even though Mariana and I had been thinking of a trip like our current one, Matt's passing last year that made me realize how short and unpredictable life really can be.
I carry a picture of Matt in my wallet (like the picture above in Bali today)  which has been tattered and torn through a year with a lot of ups and downs. But with it, I can take Matt's memory and hopefully a little of of his great personality with me wherever we go.
Wishing the best to all Matt's friend and family.